Mt. Baldy Pictures, February 14, 2001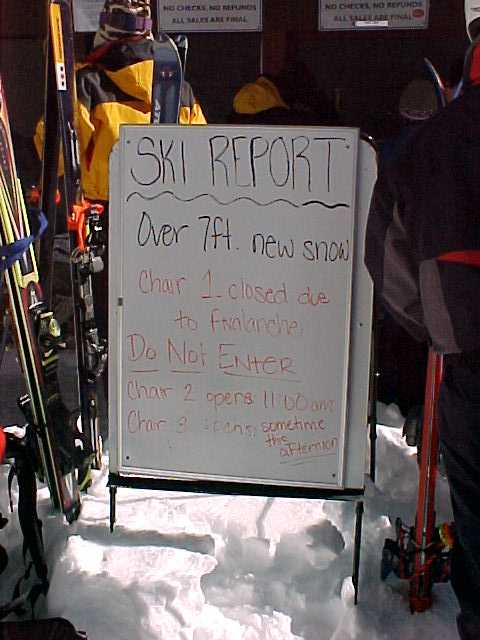 The biggest single storm total since El Nino 1983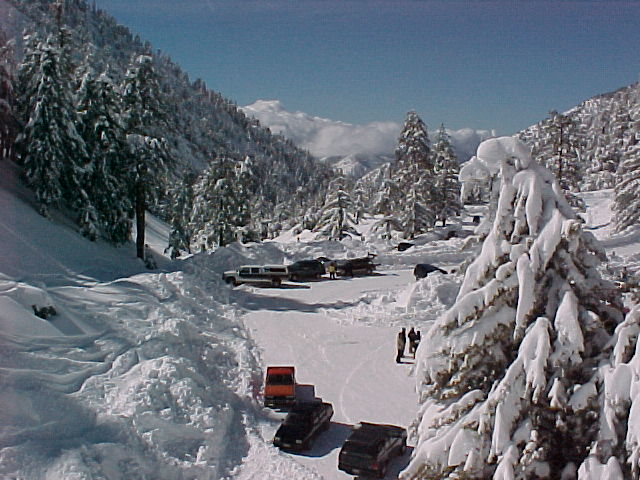 Baldy's parking lot, waiting for the area to open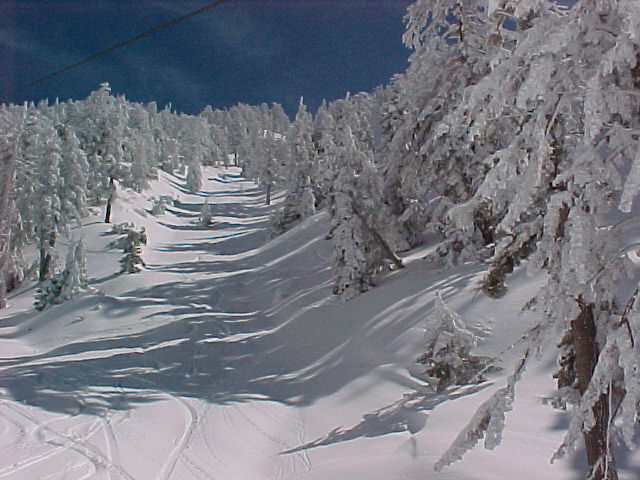 Finally on Chair 1 at 11AM. View of Bentley's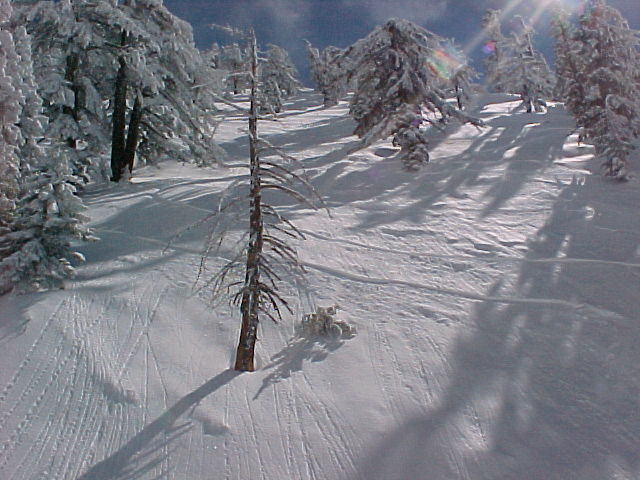 Nightmare. We were not allowed to ski down Chair 1 until 1PM, but it was still impressive then.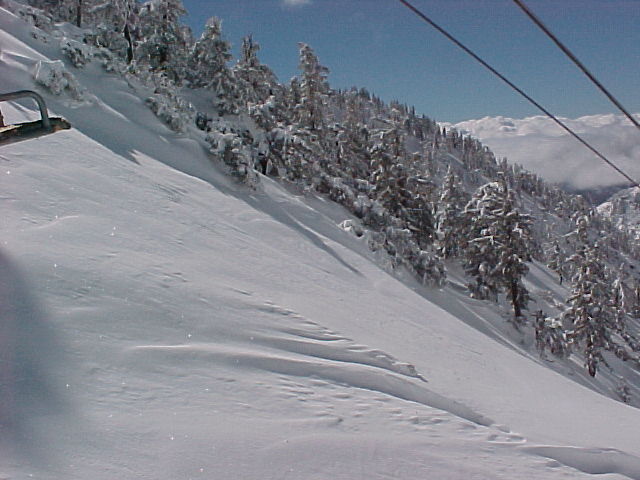 Another view of the Chair 1 trees.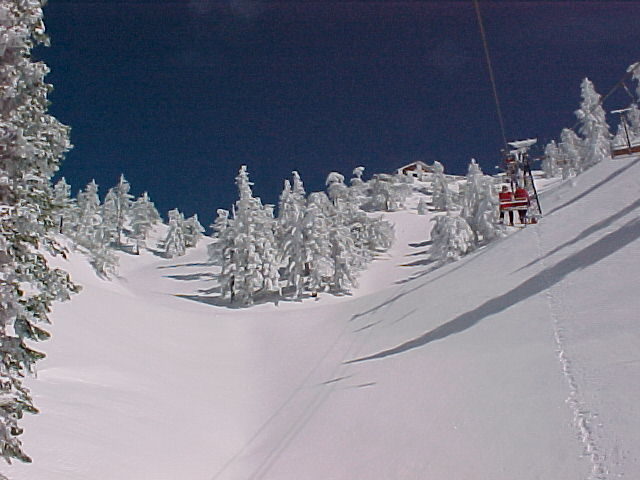 Baldy Notch from Chair 1.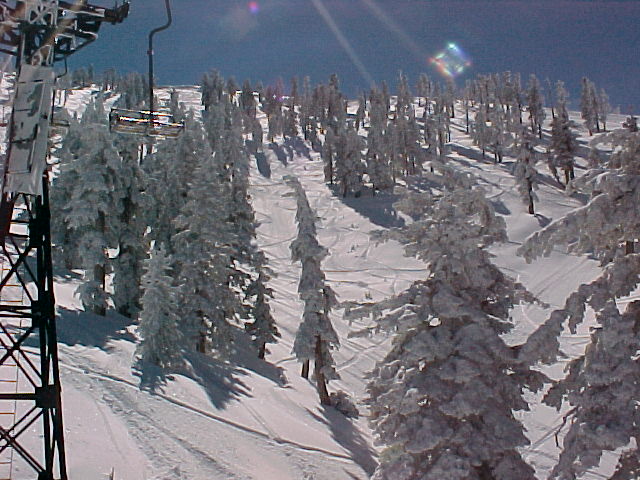 View of Emile's on first ride up Chair 3.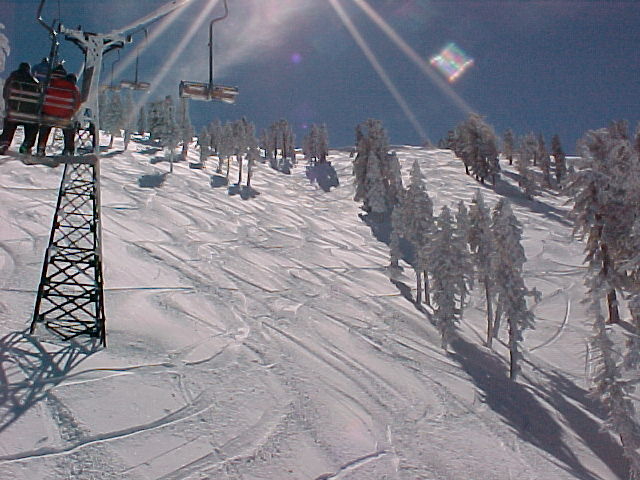 This was the last picture I shot near the top of Thunder. As it was about 11:30AM when I started skiing, I put the camera away, skipped lunch and feasted for the next 5 hours: 22,920 vertical, 15K of it in powder.
Current California Ski Conditions
Powder Magazine Guide to Snowfall and ski conditions at 92 locations across North America.